Skip to main content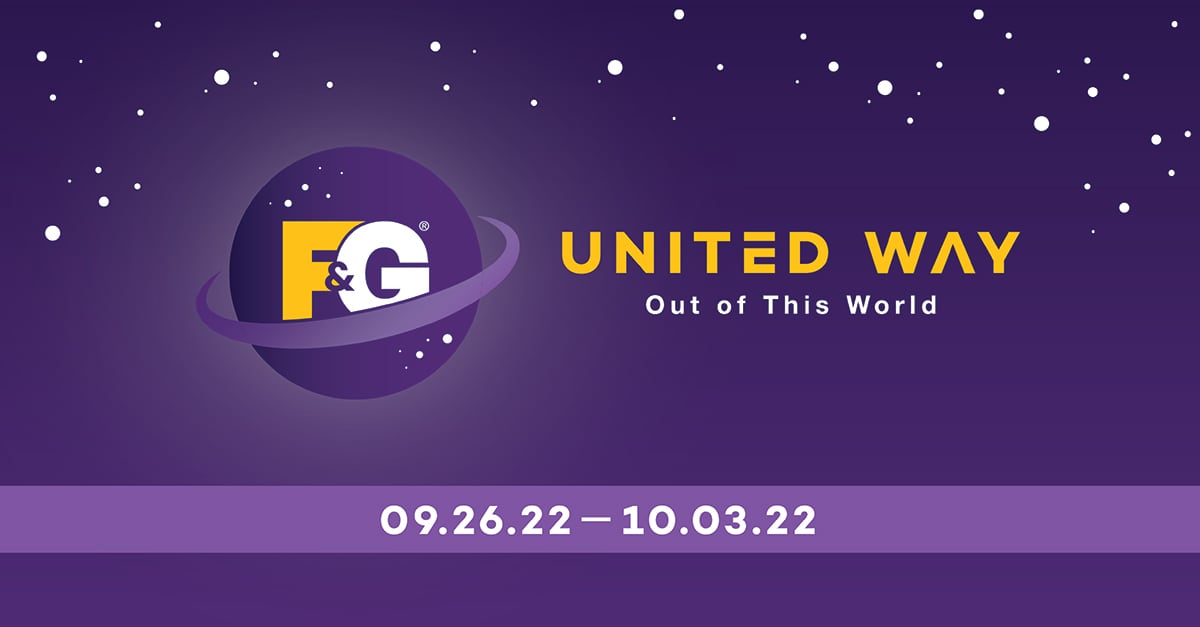 F&G and its Employees Raise $1M for United Way of Central Iowa
Des Moines, Iowa – November 16, 2021 – F&G, a leading provider of insurance solutions serving retail annuity and life customers and institutional clients, announced $1M raised as part of the company's annual United Way Campaign. The donation will help United Way of Central Iowa's focus of uniting Iowans to foster a thriving community– one that is equitable, engaged and empowered.
F&G employees rallied to donate a record total just over $500,000 coupled with a company gift of the same amount for a grand total of $1,000,846 to support the mission and services of United Way of Central Iowa. This was the first time in the company's history of conducting the annual campaign to reach the $1M mark and a 25% increase from last year's campaign. To date, F&G has raised $3.2M to support United Way.
"At F&G, with the help of our amazing employees, we are proud to reach this milestone and support United Way of Central Iowa. They are in a unique position to bring together donors, volunteers, advocates, nonprofits and leaders to take on Central Iowa's toughest challenges," said Chris Blunt, President and CEO of F&G and Board Member of United Way of Central Iowa. "United Way shares our mission to help people turn their aspirations into reality and embodies that mission through supporting the essential needs in our community through many critical organizations backed by their tremendous record of measurable impact."
The 2022 campaign featured an "Out of This World" space theme and saw F&G employees gather from across the country to donate and volunteer. A highlight was F&G's participation in United Way Day of Action with more than 75 employees volunteering at multiple UW agencies such as Bidwell Riverside, Oakridge Neighborhood and Crestview School of Inquiry for READ TO SUCCEED.
"We are so inspired by F&G and its employees hitting the $1 million giving level during their 2022 campaign," said Mary Sellers, President of United Way of Central Iowa. "Accomplishing this powerful milestone doesn't surprise us. F&G and United Way share a common goal of working together to improve lives and our community."
To make a donation, visit www.unitedwaydm.org
About F&G
F&G is part of the FNF family of companies. F&G is committed to helping Americans turn their aspirations into reality. F&G is a leading provider of annuity and life insurance products and is headquartered in Des Moines, Iowa. For more information, please visit fglife.com.
"F&G" is the marketing name for Fidelity & Guaranty Life Insurance Company issuing insurance in the United States outside of New York. Life insurance and annuities issued by Fidelity & Guaranty Life Insurance Company, Des Moines, IA.
21-0702