Skip to main content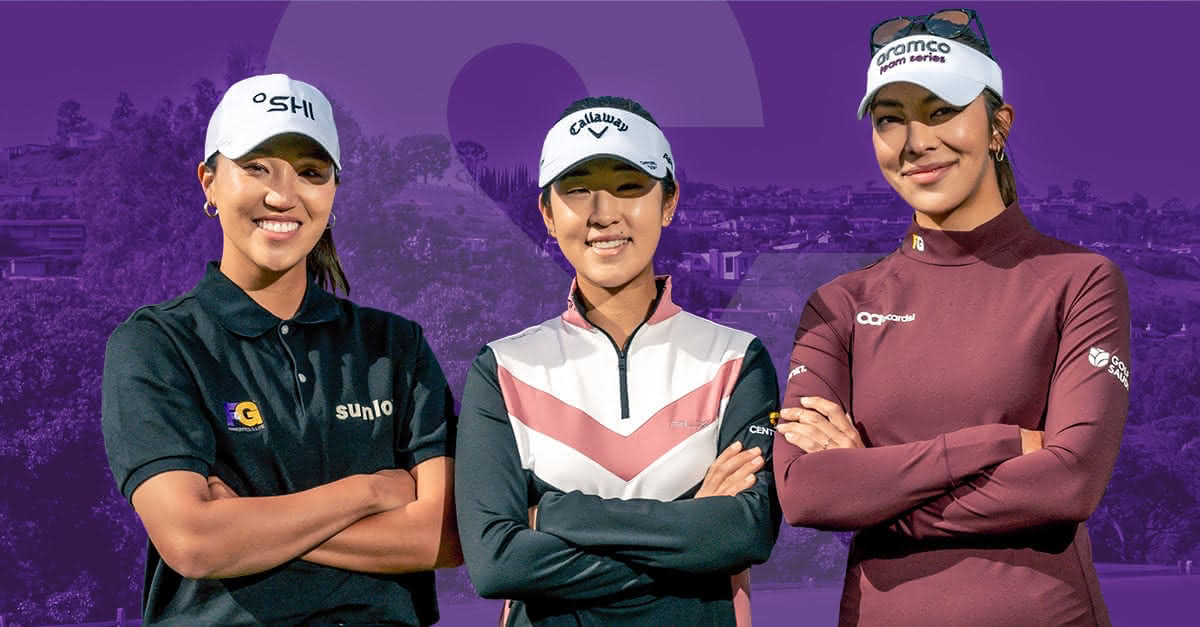 F&G Annuities & Life Announces Sponsorship of Three LPGA Golfers
Company Proudly Introduces Alison Lee, Andrea Lee and Annie Park as "Team F&G"
Des Moines, Iowa – April 25, 2023 – F&G Annuities & Life, Inc. (NYSE: FG) ("F&G"), a leading provider of insurance solutions serving retail annuity and life customers and institutional clients, is proud to introduce "Team F&G" comprised of three Ladies Professional Golf Association (LPGA) golfers. Alison Lee, Andrea Lee and Annie Park will serve as F&G's brand ambassadors through the 2023-2024 season.
"F&G is proud to partner with three accomplished LPGA professionals who turn aspirations into reality both on and off the golf course," said Renee Hamlen, SVP, Chief Human Capital and Brand Officer of F&G. "Through their talent, dedication and drive, Annie, Alison and Andrea embody our brand, and we look forward to cheering them on this year."
"We view this sponsorship as mutually beneficial, as F&G's owned distribution strategy is focused on multicultural markets, where a significant portion of sales in this segment are driven by female advisors," said John Phelps, EVP, Head of Owned Distribution at F&G. "Golf is a sport that many key distribution partners in these markets enjoy and connect with, and we are excited to have Team F&G on board to provide additional inspiration and excitement to our extended team members."
As part of the sponsorship, F&G's logo will be displayed on the team's clothing and golf bag. Team F&G players will also drive engagement sharing their stories of perseverance and success with F&G employees and the community through various events and activities.
Team F&G will officially debut at the JM Eagle LA Championship taking place in Los Angeles, CA on April 27-30, 2023.
Meet Team F&G
Alison Lee
A former #1 US Amateur with 16 career top 10s, Alison Lee turned professional in 2015. Ms. Lee made 19 of 23 cuts in her rookie season and qualified for the victorious Team USA Solheim Cup team in Germany. Last season, she recorded four top-10 finishes and captured her maiden victory on the Ladies European Tour. She was born and raised in Southern California and currently lives in Las Vegas, Nevada.
Andrea Lee
Andrea Lee is coming off of a career year in 2022, where she recorded six top-10 finishes including her first LPGA tour victory at the AmazingCre Portland Classic. Ms. Lee turned professional in 2020 as the #1 ranked amateur in the world and the winningest golfer in Stanford Women's Golf history. She was born and raised in Hermosa Beach, California, where she still resides.
Annie Park
Annie Park has been a fixture on LPGA leaderboards since she turned professional in 2015 after winning the individual and team NCAA Championship at USC. Ms. Park has 11 career top 10s and captured her first LPGA victory at the 2018 ShopRite LPGA Classic, which also helped her qualify for the 2019 Solheim Cup team. She was born and raised just outside of New York City, and currently lives in Dallas, Texas.
For more information, visit www.fglife.com/golf
About F&G
F&G is part of the FNF family of companies. F&G is committed to helping Americans turn their aspirations into reality. F&G is a leading provider of annuity and life insurance products and is headquartered in Des Moines, Iowa. For more information, please visit fglife.com.
"F&G" is the marketing name for Fidelity & Guaranty Life Insurance Company issuing insurance in the United States outside of New York. Life insurance and annuities issued by Fidelity & Guaranty Life Insurance Company, Des Moines, IA.
21-0702